$2 Beer Night
Ice Hockey, Ice Cold $2 Beers - enough said.
Mini-Plans
Skyline Chili Family 4-Pack

4 Tickets
4 Hats
4 Cheese Coney Coupons (redeemable at participating Greater Cincinnati Skyline Chili locations)
Game FAQ
Cyclones
Admirals
Heritage Bank Center
100 Broadway
Cincinnati, OH 45202
Seat Viewer
Check out your view before the game with our seat viewer. Click on a section to see the view from those seats, or choose a section below.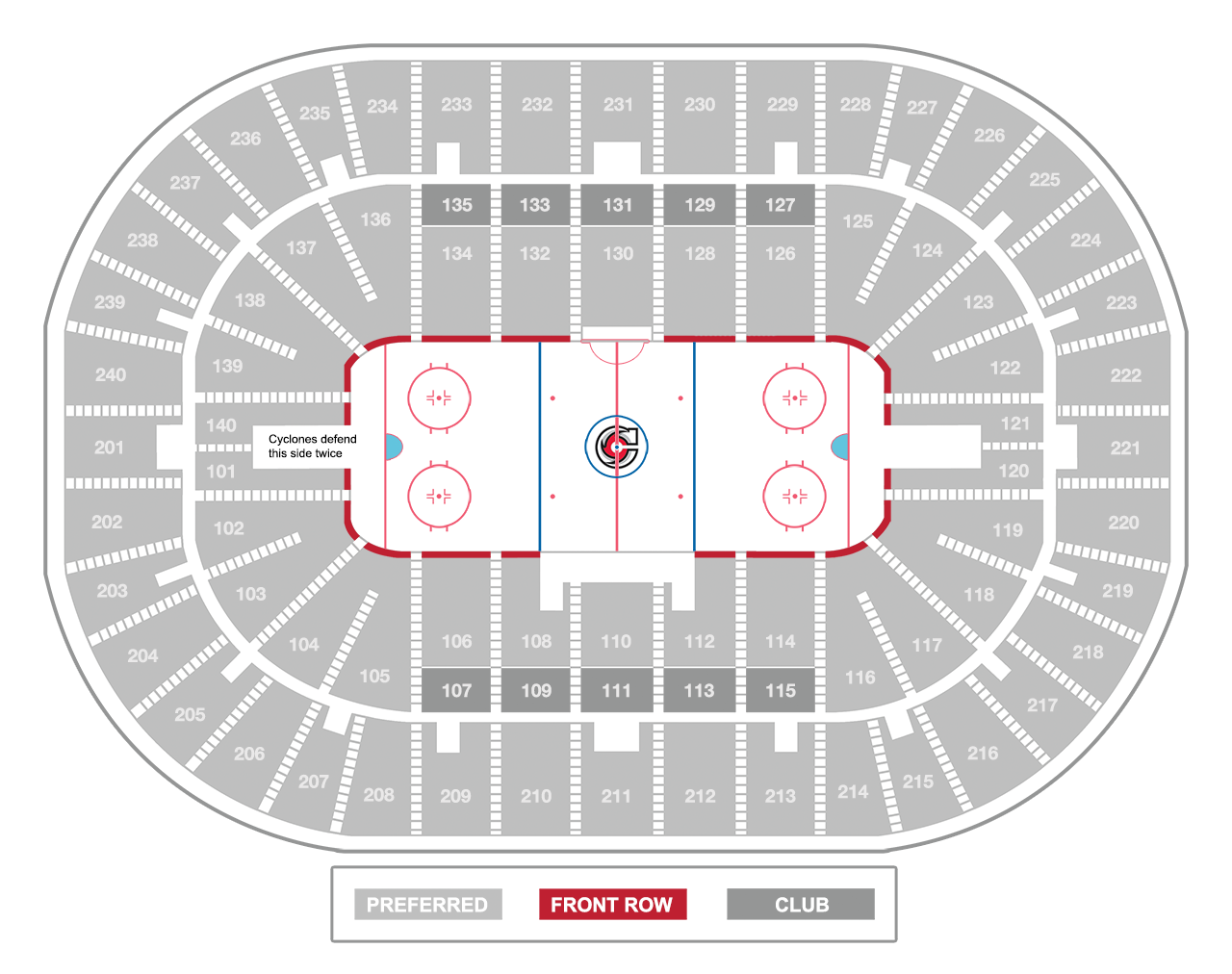 Ticket Pricing & Information
Individual Tickets:
Packages:
Groups:
Season Ticket Packages:
Suggested Events
Bring your pup to the frozen pond for Pups n' Pucks night! Sip on a $2 ice cold Miller High Life or Pabst Blue Ribbon Beers. Dog owners must purchase a special Pups N Pucks ticket by calling 513-421-7825. Concession Special: $2 Beer

What's better than a $2 beer? Drinking a $2 beer in a free t-shirt Giveaway: T-shirt (First 2,000 fans ages 18+) Presented by: Skyline

Ice Hockey pairs well with ice-cold $2 Beers Concession Special: $2 Beer
See All